Since we do a lot of "Paint and Sip" events we thought it would be a fun idea to put together the best gifts for wine lovers. Our list isn't your typical wine gift ideas. Therefore, we wanted to do our version with a creative twist! We gathered up our top 16 favorite unique gift ideas for all the wine enthusiasts in your life.
1. Wine Bottle Bird Feeder
This handcrafted blue and copper wine bottle bird feeder will be the highlight of your yard, garden, patio, or where ever you decide to hang it. It comes topped with a 'T-cork' for easy removal for refilling with birdseed. A wine bottle bird feeder is definitley a creative gift idea for the wine lover un your life.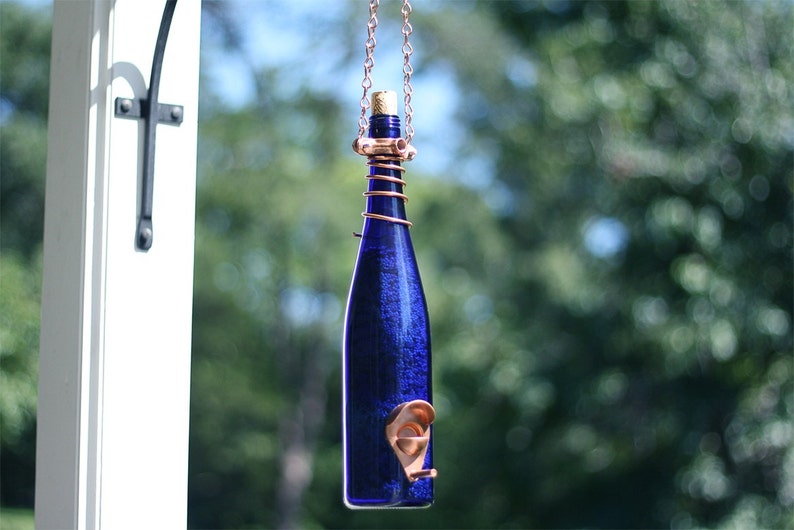 ---
2. Wine Cork Holder Decor
Decorate your wall or counter while showing off the wine corks you've saved and collected. Wine cork holders makes a great personalized gift for many special occasions birthday, holiday, wedding, housewarming etc.
---
3. Wine Glass Painting Kit
Of course, we are going to mention our Paint and Sip kit – all the supplies needed to participate in a virtual painting event are included in this Paint Sesh Box. Or maybe you have a design in mind that you want to paint on your own? Either way you'll have everything you need to paint…and sip…your glassware masterpiece!
---
4. Wine Lip Scrub
This natural lip scrub has cocoa butter, plus pure coconut and sunflower oils and some fine French beeswax. It sounds good enought to eat… But we recommend not! 😀

---
5. Wine Folly:
The Master Guide of Wine
Wine Folly became a sensation for its inventive, easy-to-digest approach to learning about wine. It's is the perfect guide for anyone looking to take his or her wine knowledge to the next level. I personally love the color of wine breakdown!
---
6. Portable Folding Wine Table
This table features a unique heavy-duty metal hinge that locks into place and unlocks with the push of a button. Each table comes handmade and is a sturdy outdoor folding wine table with wooden-spiked. What's great about it is the versatility you can set up anywhere!
---
7. Marble Cutting Board Wine and Cheese Set
The beautiful six-piece wine and cheese set will make a wonderful gift for anyone. The customized cutting board will be cherished for years to come as a gift idea for wine lovers or for yourself.

---
8. Wine Bottle Planter
One of my favoirite gift ideas for for wine lovers is the wine bottle planter. The planters are handcrafted from up-cycled wine bottles gathered locally. Each Wine Bottle Planter comes with a drainage hole and cork stabilizer. Or you can get it wihtout a drainage hole and use it as a serving tray!

---
9. Paint and Sip Enamel Pin
Show off your love for the popular "Paint & Sip events." Our fun Wine Glass and Artist Palette pin is a great gift for any artist. With your choice of red, white, or rose wine, you can't go wrong!
---
10. Amethyst Wine Bottle Stopper
This beautiful wine bottle stopper is perfect for your favorite bottle of wine or makes a lovely, unique gift! Not to mention amethyst's ability to expand the higher mind also enhances one's creativity and passion.

---
11. Wine Life: A Snarky Adult Colouring Book
Adult coloring books make the best creative gift for wine lovers. So grab your colored pencils and unwined with page after page of snarky adult humor every wine enthusiast is sure to enjoy.

---
12. Portable Wine Cup
Swig Life has triple insulation technology allows our top-selling stemless wine cups to keep drinks cold up to 9 hours. So you know you are getting a good quality wine cup and it cups with a lid and straw. Plus they have a lot of fun designs to choose from!
---
13. Red Wine Infused Bath Bomb
The Retreat Bath Bomb is infused with a unique blend of Coriander, Ylang Ylang, Bergamot, Jasmine, and Geranium Essential Oils. Red Wine, Honey, Himalayan Sea Salt, and Grapeseed Oil complete this superb combination, creating a warm, nurturing, and romantic atmosphere. Treat yourself or your fellow wine lover with an infused bath bomb.

---
14. Handmade Wine Butler and Coasters
There's something about handmade gifts that make them more special. These handmade wine butlers are beautifully unique and you;ll want to show them off! Pssst you can even get the matching coasters.  

---
15. Vintage Merlot Wine Candle
Brew Candles are a thoughtful gift for you, your wife, your girlfriend, your mom, or just about anyone who has ever enjoyed a wine, beer, or cider. But it's also great for people who simply enjoy great scents, artisan candles, and fun American-made goods. They're not only fun but they are also quality candles that you'll want to keep burning forever and ever!
---
16. Custom Photo Wine Label
Personalized wine label with a photo or any image of your choice. It's perfect for any occasion: wedding, birthday, engagement, anniversary, etc. You can even use any logo, artwork, seriously anything. While you're at you might as well pair the label with their favorite wine. They will appreicate the thoughtfullness that went into the gift idea.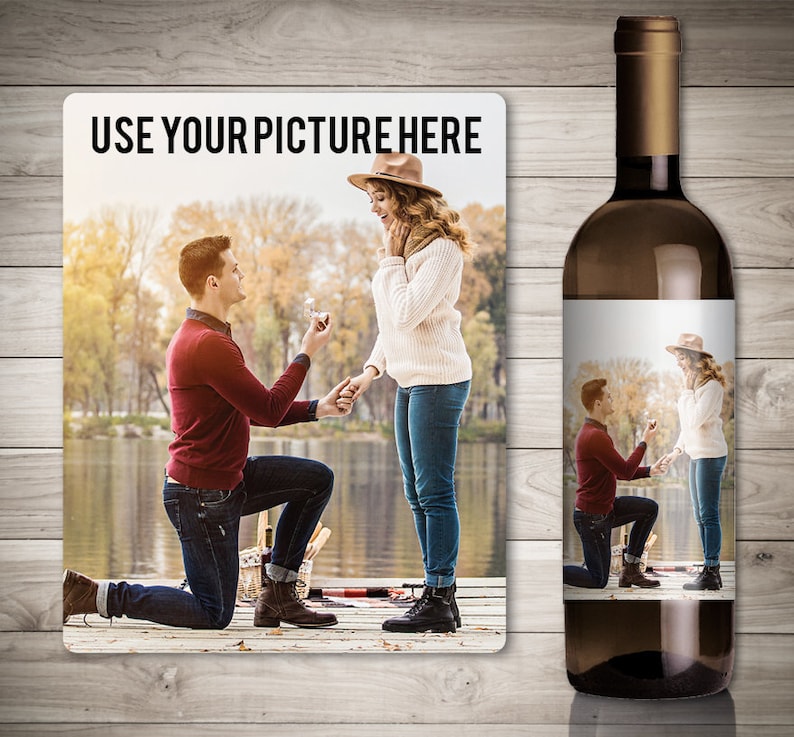 ---
Wine Lover Gifts Conclusion
No matter what you get your wine lover I'm sure they will love. When in doubt, you can't go wrong with a bottle of wine. If you're still running out of ideas and want to treat them to an experience. Join one of our Live Painting at Home Virtual Events. Sipping wine while you paint is encouraged. It gives you that added confidence boost!
I know there are many gifts for all the wine enthusiasts so I'm sure we didn't cover them all. Whether you're a wine lover and you want to share your favorite wine gift, or you just want to share a creative wine gift idea you gave someone. We'd love to hear from you in the comments below.
Maybe you found this blog post helpful and you want to narrow down your list of gift ideas to the creative individuals in your life, check out our other blog article Art Lovers Gift Ideas.