Why have a work event? A work event can be a creative way to have team-building sessions that promote camaraderie or just say "thank you" to your team for a job well done. Planning a corporate event no matter how big or small can definitely be stressful! That's why we've done the hard part for you and gathered up our top 20 Best Creative Corporate Events Ideas for team-building entertainment.
---
Create Something Memorable
Whether it's a delicious dish, a colorful masterpiece, or a beautiful garden, here are our top picks for work events with a creative twist!
1. Cooking Class
Bring in a chef and have an onsite cooking class. This way they can even bring home their new skills. Cooking classes are also a great way to team build and inspires innovation with some flavor!
Pro Tip: You could always go to a kitchen instead, if you prefer not to have it at your office.
---
2. Plant a Community Garden
Whether it be for growing nutritious vegetables or nurturing beautiful flowers, planting a new garden can be an incredibly rewarding way to contribute to the community. This activity will require some planning beforehand, and some upkeep after the initial planting season, but beautiful nonetheless.
If your workplace doesn't have an outdoor lot or rooftop patio, no worries! Look for community gardens that need volunteer support in your neighborhood. Volunteering is always a win, win.
---
3. Painting Party
Work Painting Parties make the ultimate team-building activity to inspire your team and spark their creative genius. With the easy step-by-step instruction, anyone can be an artist! The Paint Sesh comes highly recommended!
An added bonus is that they not only do in-person painting parties local to Southern California, but they also do Virtual Painting Parties! That way no matter where your coworkers are located, they can all join in on the creative fun!  They even sell painting kits, everything you could need to have your own work party.
---
Get Active-ish
Each team member could always use some fresh air! If not that, any activity that will help stretch their legs and get out of their office chair will do. These suggestions are great even if you aren't active or athletic!
4. Field Day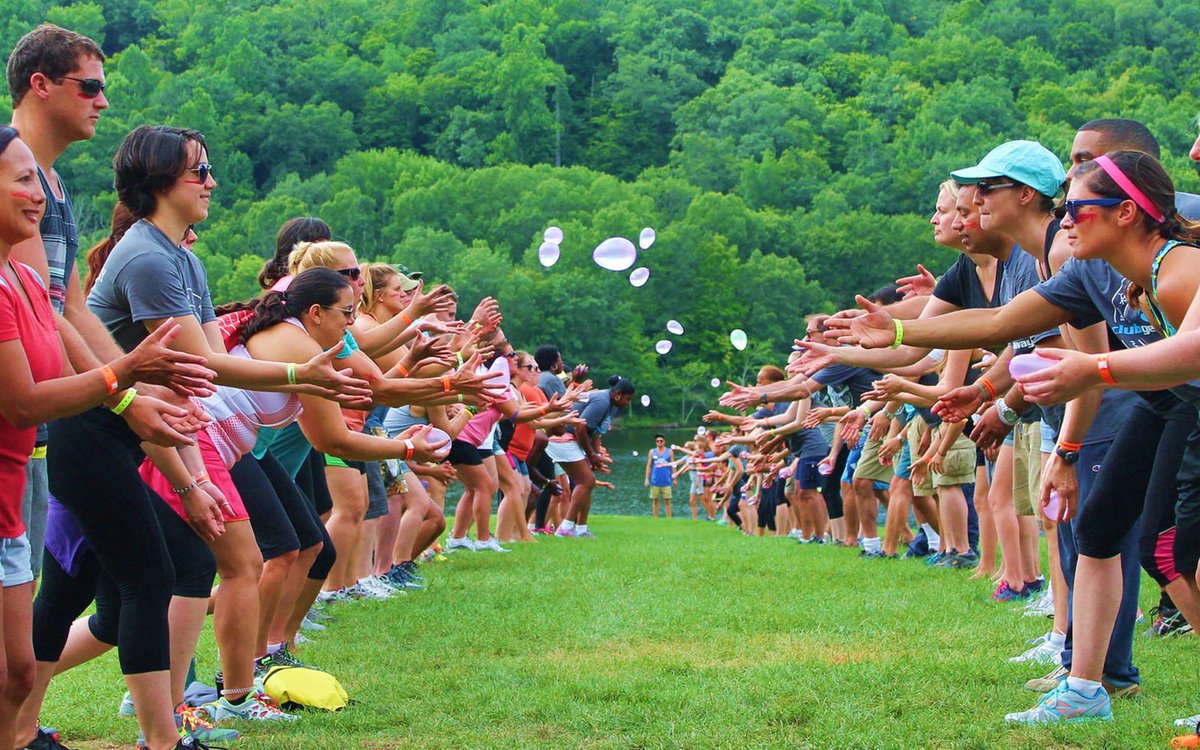 Make it a priority to get the group moving outdoors when the weather is nice. Think high school field day. Have a water-balloon toss, play kickball, or even have a three-legged race. No matter what you choose to do, sometimes team-building events can be all fun and games!
Why not take advantage of a beautiful local park or the lovely sunshine? It's a well-known fact that breaking routine and getting fresh air are two easy ways to boost creativity.
---
5. Mini-Golf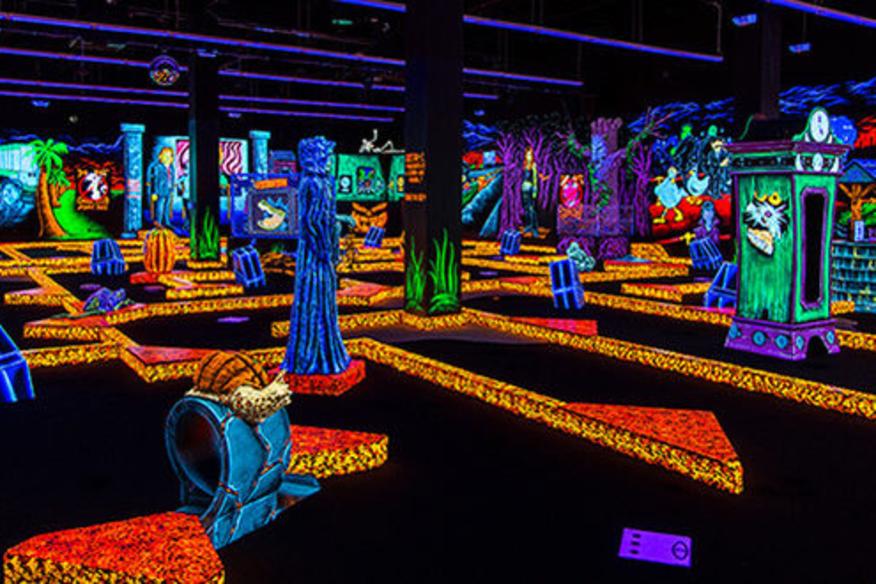 People of all different athletic abilities can usually manage to make a hole or two. Because mini-golf is broken up into a series of small challenges, team members can take turns playing.
Turn it up a notch and do Monster Mni-Golf (aka blacklight mini-golf) instead. Mini-gulf is perfect for everyone at the office to enjoy!
---
6. Bowling
Bowling is another low-pressure sport that allows every individual to have a moment in the limelight. It can also be played in teams! Bowling will always be a classic choice for a corporate event.
---
Team-Building Challenges
Who doesn't love a good puzzle? Team-building challenges are a great way to bring everyone together by using their thinking caps!
7. Scavenger Hunt
Not only are Scavenger Hunts seriously fun, but they'll help boost camaraderie, teamwork, and problem-solving skills. Find a beautiful day, break everyone out into groups, and have a scavenger hunt around the city.
You can organize one yourself, or choose to go the DIY route using an app like Scavify. Your team will feel rejuvenated after some fresh air and fun challenges. Be sure to take plenty of fun pictures! (You can even have a slideshow when everyone regroups at the end.)
---
8. Escape Room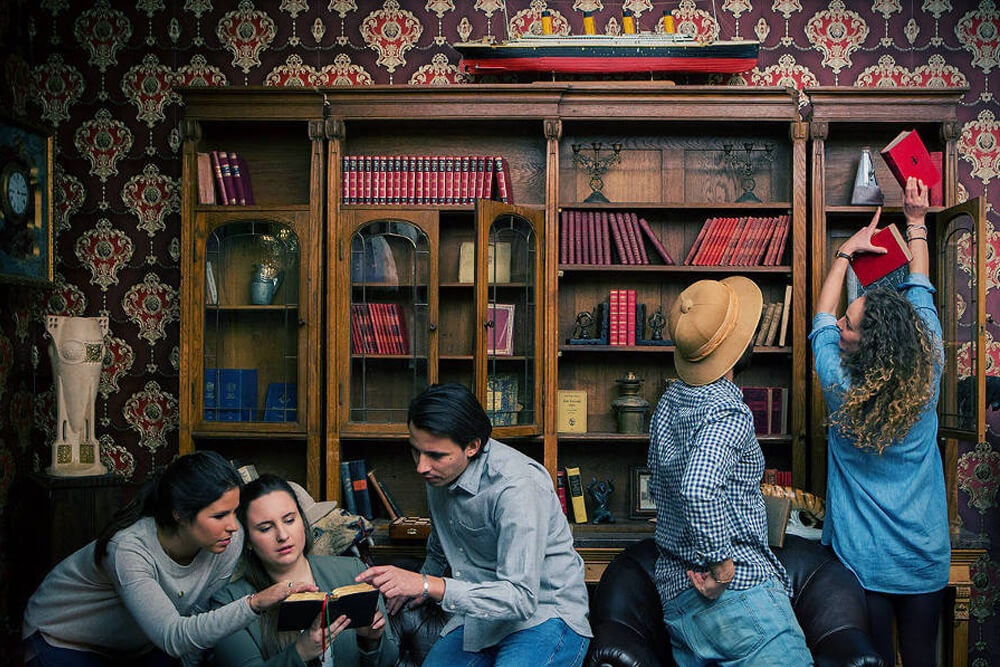 The basic premise behind an escape room is simple: team members have to solve riddles and other brain-teasers in order to escape a dangerous room. If you have the budget for a corporate outing, look into venues that feature escape rooms. It is an ideal exercise for small businesses that want to encourage more team collaboration with some added mystery!
---
9. Murder Mystery
Speaking of mystery. *Cue suspenseful music*
If you are looking to spice up your next office party with a new activity for your organization, we recommend checking out Virtual Clue Murder Mystery. Or just take a page from "The Office"  and have one at your workplace. "I do declare!"
Your group will split into teams, examine clues, review case files, and channel their inner detectives as they race against the clock to solve the mystery of who had the means, motive, and opportunity to "murder" a fellow coworker.
---
10. Work Trivia
Think of a few different categories related to your workplace, and then come up with trivia related to the category. You can adapt this game to focus on questions about the workplace. Or you could choose to highlight personal details about your staff, this activity can be an excellent ice-breaker. For added fun, contestants can use air-horns instead of buzzers to signal an answer!
---
Just for Fun Work Event Ideas
The next few are some of the most unconventional but, fun corporate event ideas!
11. Office Olympics
Tap into the Olympic spirit with your own version of The Office Olympics, a day of fun featuring events like interoffice biking, snack gymnastics, and snack-themed skit competition. One of the funniest of the in-office event ideas.
Don't feel like you have to wait two years for the next Olympics to come around before planning your own version of the Office Olympics. Get creative and utilize fun office games that you can do in different parts of the office. The Olympic spirit is in all of us, just waiting to come out!
---
12. Hatchet Throwing
Want to blow off some steam? Got an ax to grind? Anything but a typical office party, ax throwing is redefining corporate and team building events but with an extra edge. Step outside of the ordinary events and try a fun-fuelled place where your team can really let loose and enjoy themselves!
---
13. Silly-Holiday Work Party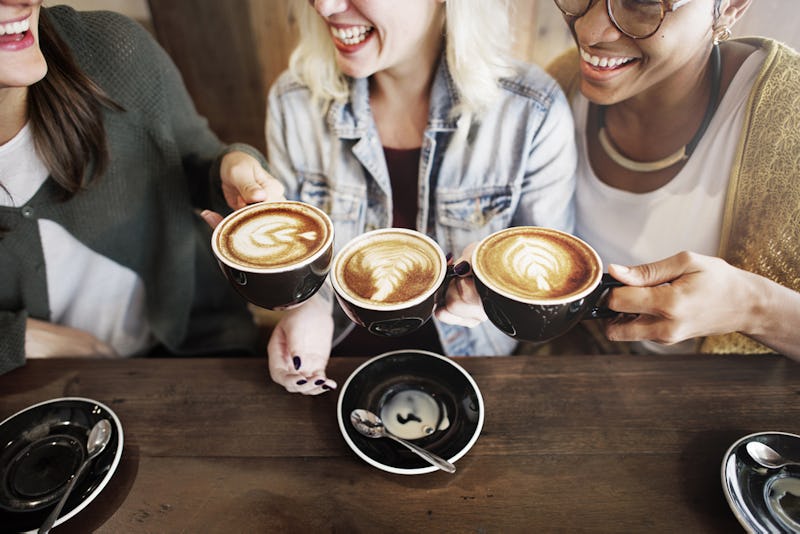 Sure, you probably have an annual office holiday party. You might even celebrate St. Patrick's Day or Cinco de Mayo. There's no shortage of fun, silly, or absurd holidays to celebrate. Sometimes it's just really fun to get the entire office excited about something. Here are a few lesser-known work-inspired holidays to get your creativity flowing:
Trivia Day – January 4
Fun at Work Day – January 31
Random Acts of Kindness Day – February 17
Let's Laugh Day – March 19
Employee Appreciation Day – first Friday in March
Pi Day – March 14th
Stress Awareness Month – April
Earth Day – April 22
Small Business Week – May 3-9
Bike to work day – May 20
Talk Like a Pirate Day – September 19
International Coffee Day – September 29
Work From Home Week – October 4-10
Wine and Cheese Day – July 25
Volunteer Day – December 5
---
Easy Peasy Corporate Event Ideas
Looking for work events that are easier to plan? We've got you covered with a couple of fun corporate events ideas that aren't as stressful to plan.
14. Outdoor Movie Night
When the weather warms up, there's nothing quite like settling down on a picnic blanket and enjoying a classic movie under the stars. For a successful movie night, organize a double feature around a theme. If you have a big outdoor space, you can easily set up an outdoor movie theater.
If not, contact your city about setting up in a local park. Projectors, speakers, and screens can be rented together. Don't forget the most important thing – snacks!
15. Around the World Potluck
Did someone say something about food? Celebrate your team's diversity with a potluck that honors cuisines from the team's home country or state. It's a great way to learn more about the people you work with every day.
---
16. Board Game Tournament
Rather than limit the fun to a single evening, you could offer an entire selection of games employees can play during their lunch breaks. Every department could participate, so players get a chance to mingle with people they normally wouldn't see during a normal workday.
If you plan to have board game-themed bonding time, you can't go wrong with a mix of classic and indie games.
---
When in Doubt, Go Out for a Work Event
It's always a good idea to get out of the cubicle or whatever four-wall you're surrounded by daily. Who said you have to work part at your office? Go out for a change.
17. Tour a Brewery, Distillery, or Winery
Many breweries now welcome tour groups. Guides will explain the distillation process and give an insider's take on the nuances of flavor. To add a creative challenge to this corporate outing, ask staff to develop their own signature cocktails from a limited set of ingredients.
This team-building activity is best suited to an overnight corporate retreat, but it can be adapted to a variety of group sizes. To encourage friendly rivalry, offer prizes for the best cocktails. It may also be a good idea to check that none of your employees have objections to consuming alcohol.
---
18. Company Retreats
Wish you could splurge on a weekend-long getaway for your corporate event? Maybe a colleague with a great home is willing to loan it out to you for a day or weekend, or invest in an Airbnb in your city! You can then plan events on that property and bring your team to an oasis that isn't too far from home.
---
19. Karaoke Night
Not talented? Not a problem! You can still bask in the spotlight with Karaoke, the ancient art of butchering popular music. Trust us, Karaoke is tons of fun. Look into booking a local Karaoke bar for your next team outing.
---
20. Office Awards Banquet
What's an office banquet without mentioning the OG. The Office may have perfected this concept with The Dundies but that doesn't mean you can't give it a go. Start with the award categories. Create awards for company superlatives for your best-dressed, friendliest, most inspirational, most creative, and most outgoing employees.
It can also serve as a great time to reflect on the employees you work with side by side, or as a going-away party idea for a departing member of the team. Once you have the categories, make custom certificates, trophies, or traveling trophies and present them at an awards dinner.
---
Fun Corporate Event Ideas Takeaway
The main takeaway for planning your next work event is to remember that teamwork makes the dream work. Anything you do for your company and coworkers I'm sure they will be grateful and happy to have a much-needed break while having some fun in the process!
There's a never-ending list of team-building activities that you can choose from. Hopefully, you will find the perfect option for you and your crew. If there's anything else you would like to add to our best corporate event ideas, please feel free to comment below.