No matter the reason why you are bored at home, theres endless possibilities of fun things to do online. Let's face it you can do anything online nowadays. You can learn something new, join a virtual  party, or find out more about yourself. There's too many to list so we've narrowed down our top favorite fun things to do online. You can still make your own fun, all in the comfort of your own home.
---
1. Create Vision Board
What is a vision board exactly? Also known as a dream board or goal board, it is basically a collage of images and/or words used as a visualization tool. The collage represents your goals or dreams. By putting these all in one place, it becomes easier for you to visualize and manifest them in your life. Canva is a good tool to use. They have an assortment of templates to get you started. DreamItAlive is another good site.
---
2. Find a New Show or Movie
This one is a given, for things to do online. You can never go wrong with discovering a new tv show or movie on Netflix, Hulu, or HBO. I mean, we all at least have Netflix, right? Our recommendation is a doc-series on Netflix called Abstract: The Art of Design. It will leave you wanting to create something.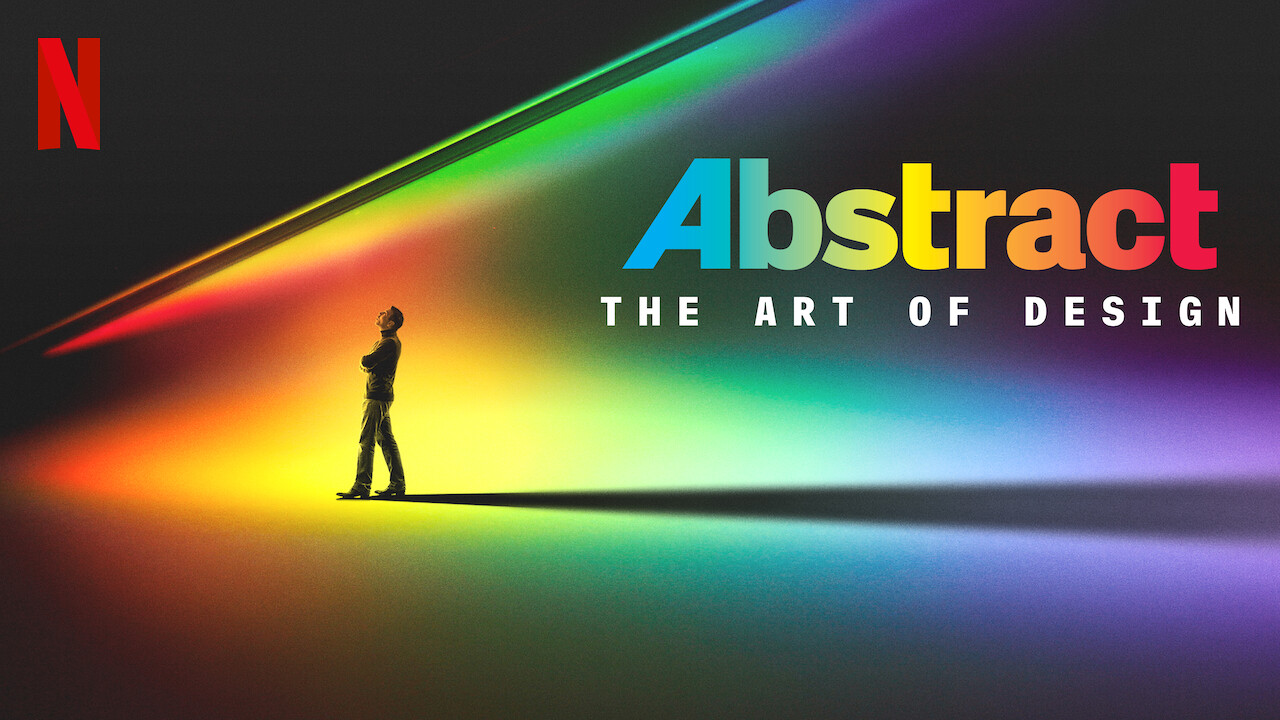 ---
3. Paint and Party, Virtually
…Speaking of creating something. Virtual Painting Events with The Paint Sesh are unlike any live painting class you've experienced before (but they prefer to call them painting parties). Enjoy some fun tunes while you follow along, step-by-step in the comfort of your own home, while you paint a masterpiece!
---
4. Start a Blog
Share your mind with the world. It can be about anything! What you like. What you don't like. Your Adventures. Your Dreams. Your Dog! Yes, even your dog. There's no limit! If You don't need any technical skills to get things rolling. Services like Wix, and Tumblr make it easy and free. If you are serious about blogging we recommend a more professional site such as WordPress or SquareSpace. 
---
5. Plan Your Dream Vacation
You can use the internet to explore hotels, cruises, tours, and excursions—from Southern California to Amsterdam. Even if you can't actually take the trip right away, the planning process alone can be fun and exciting.
---
6. Learn a New Skill
This is one of our favorite fun things to do online. Ever heard of Skillshare? Skillshare is an online learning community with thousands of classes for creative and curious people, on topics including illustration, business, photography, video, lifestyle, and more. Members come together to find inspiration and take the next step in their creative journey. The first two months are free!
---
7. Have a Karaoke Night
You don't even need a microphone. With sites like KaraFun you can sing straight from your TV, phone, or computer. Just download the PDF catalog of your chosen song and open the KaraFun web. Get ready to sing your heart out.
---
8. Take Personality Quizzes
Instead of taking all the silly Facebook Quizzes, take a quiz that actually means something to you. Plus, it's fun to find out more about your personality and the way you think. The Myers Briggs Personality Type Quiz is one the most common. Another accurate quiz is the The Enneagram Personality Test. The Enneagram is a system of personality typing that describes patterns in how people conceptualize the world and manage their emotions.
Other than personality quizzes there is the Love Language quiz. Which tells you how you give and take love from others. Another favorite is Human Design which offers a map of your unique genetic design, with detailed information on both conscious and unconscious aspects of yourself. Each quiz really helps to understand yourself.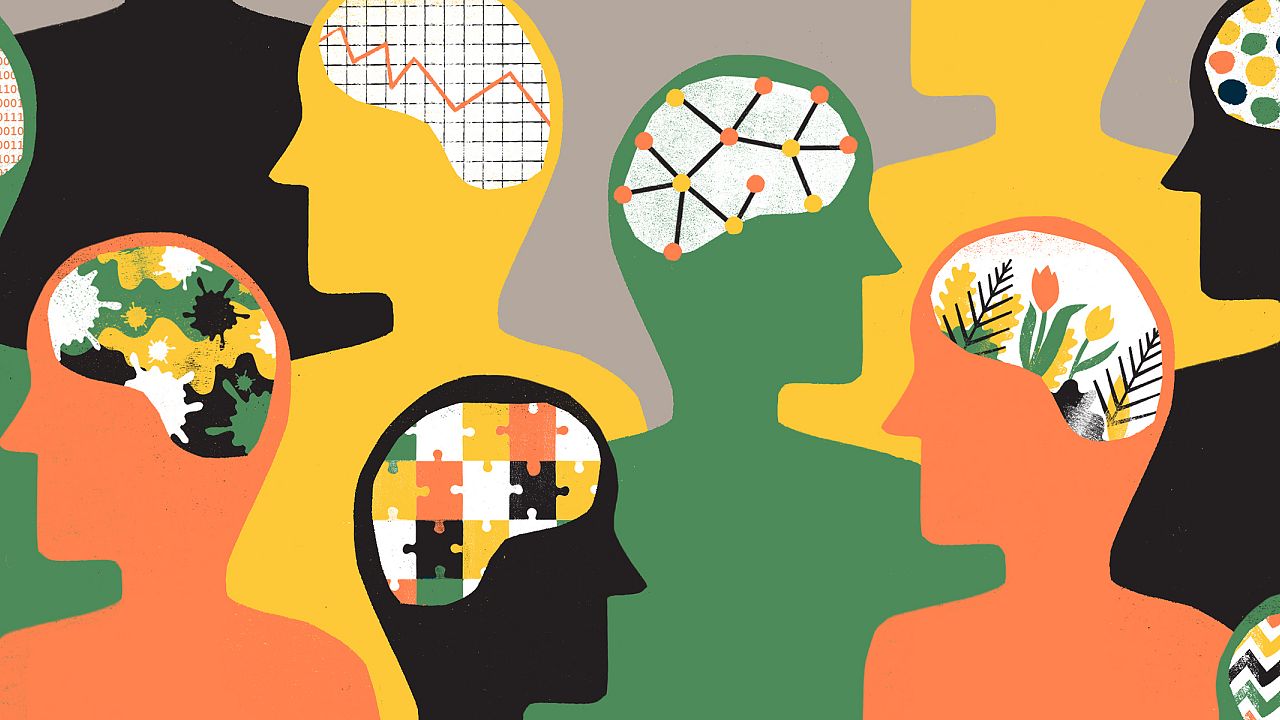 ---
9. Go on a Virtual Tour
If you can't physically go on a tour there is the option of virtual tours. There's virtual tours for different art museums, aquariums, zoos, amusement parks, etc without even leaving the comfort of your own couch. Yeah it's not the real thing, but it's a nice change of pace. Click here for a list of virtual tours.
---
10. Create a Photo Book
This is one of those things that you always want to do but never get around to. With Shutterfly you can create your own photo book online. And platforms like Google Photos make it even easier to arrange and archive your photos online.
---
11. Discover New Music
Sites like Spotify and Pandora allow you to input the music you already love and learn about new music that may be to your liking. Spotify will even suggest daily and weekly stations to listen to.
---
12. Listen to a Podcast
Want something other than music to listen too? Give a podcast a try. Our favorites here at The Paint Sesh are Unmistakable Creative and How I Built This. Both are extremely positive and inspiring, which is what we're all about!
---
13. Stream a Fitness Class
So this one isn't really fun things to do online per se but it is something to do to keep you motivated. Whether you prefer high tensity, yoga, dance, or celebrity trainers there's a class for it. Orangetheory: This popular endurance class focuses on intervals and targeting certain zones of your heart rate. Tone It Up: Has an amazing community and offers all different types of toning and endurance workouts.
CorePower Yoga: If you're looking to complete your yoga flow at home, CorePower Yoga is offering free streaming live classes for you each day. Don Saladino: Known for training Blake Lively, this celebrity personal trainer and owner of Drive Health Clubs, requires no equipment and can be done in the comfort of your own home. Just to name a few, take your pick of how you'd like to work out.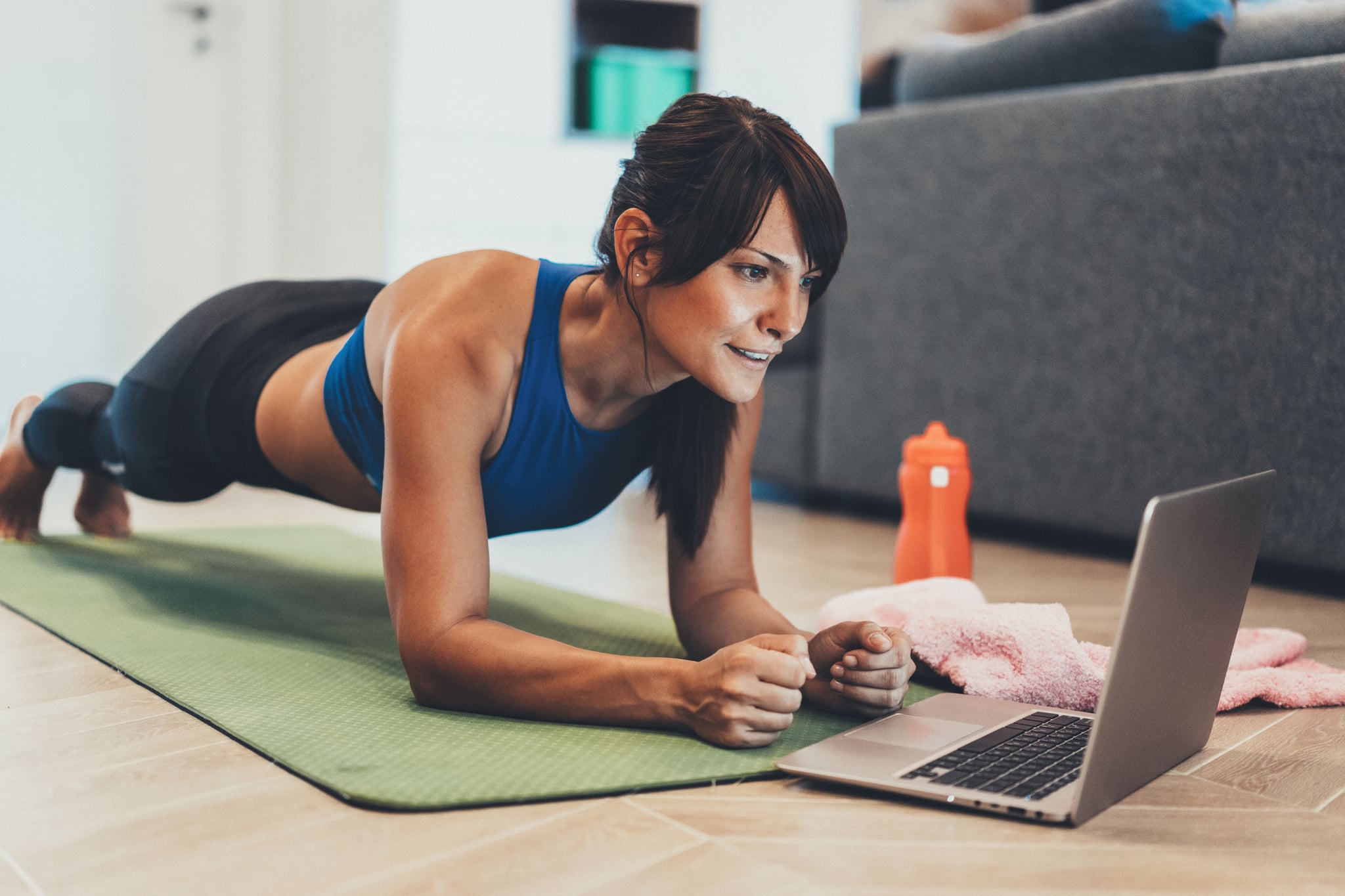 ---
14. Learn a New Language
Take some time to finally learn that other language you've always wanted to learn. We've all heard of Rosetta Stone, but there are some other more affordable options. Look into Babble, Language Trainers or Duolingo and speak a new language with confidence.
---
15. Create a YouTube Channel
Have something to say that you want to share with others? All you need is a camera phone and a free YouTube account to start sharing your thoughts with the whole world. Or if you get lost in the blackhole of watching YouTube videos, that works too. 😉
---
16. Laugh at a Stand-Up Comedian
What's better than getting a few laughs in? Netflix and Hulu make it easy to listen to your favorite comedian. You can even check out Youtube a comedian, if you don't have a subscription.
---
17. Join a Facebook Group
Make a new friend or two by joining a Facebook Group. You don't have to join just any group. Pick a group that shares your likes, interests or that is based where you live.
---
18. Have a Zoom Party
Or if you prefer to communicate with your loved ones, Zoom makes it easy. Think of it as FaceTime or Skype but you can have up to 100 people at once. Especially if you have friends or family that live in different states. It'll almost be like you're right there with them. There's even different classes you take via Zoom. 
---
19. Listen to an Audio Book
If you like having background noise, try listening to an audio book. Audible has a good selection of great books. Sometimes you just need a break from music. A couple of our favorite audio books is Big Magic by Elizabeth Gilbert and Finding Your Artistic Voice by Lisa Congdon.
---
20. Go Shopping… Online
Shop your favorite stores online. Whether it's art supplies, clothes, or decor for you home everyone, needs a little retail therapy every once in awhile. Have you checked out Amazon's Interesting Finds? It's a blackhole of well, interesting finds. Another one of our favorite's is Etsy. Etsy is a marketplace for various makers, artists and creators. We love supporting small business and handmade artists. 🙂
---
21. Learn Your Family History
Sites like Ancestry allow you to learn a great deal about your family history. If you can't afford the premium services, you can still learn more for free on other sites like Family Search.
---
22. Rediscover an Old Pin on Pinterest
I mean, we all have a Pinterest account right? Most of us pin all kinds of different things and never do anything with it and forget most of them. Maybe you have an old DIY project that you pinned. Go back through some of your old pins, and actually do one of your projects, recipes etc. that you've saved. Which brings us to our next thing to do online.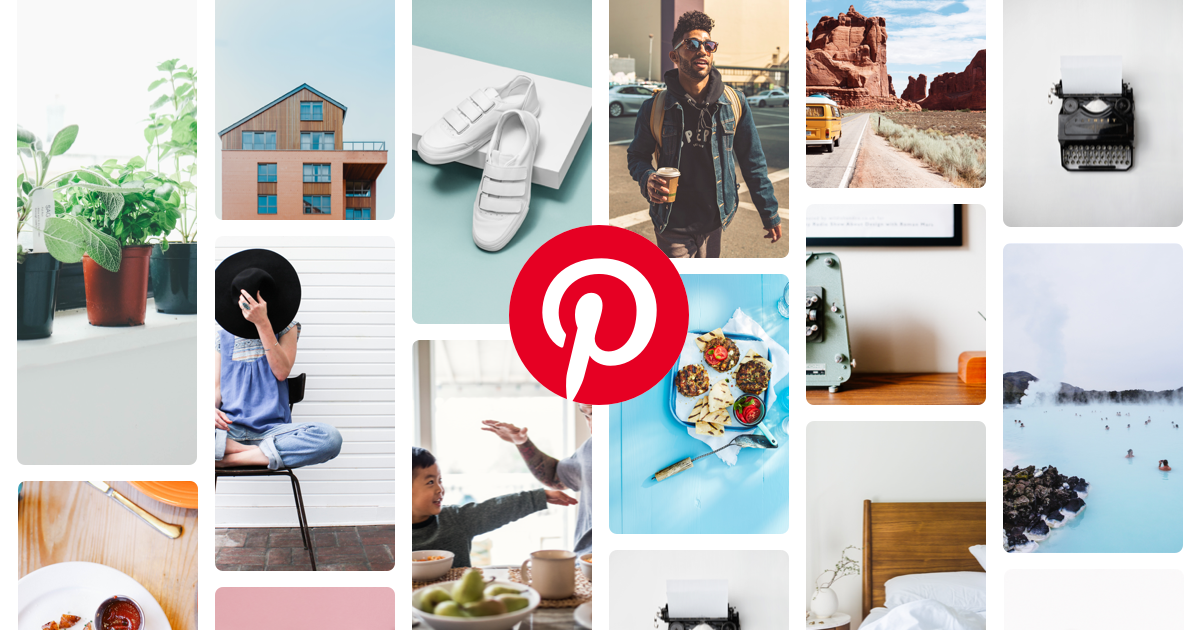 ---
23. Explore a New Recipe
Switch things up and test out a new recipe that you have has Pinned for who knows how long. If you don't have any in mind, Pinterest will be your best friend to explore and find something tasty enough to make! You can always find other recipes anywhere online.
---
24. Email a Long Lost Friend
Think of it as a virtual penpal. Emails are great because you won't have to make extra trips to the post office. Life can get busy so maybe you have an old friend or family member you lost touch with. You might just make their day.
---
25. Play a Game
Who doesn't like playing a game to pass the time? There's Wii, Playstation, online games, etc. You can even play board games online, including puzzles!. Agame has a good selection of games online. For the classics like Monopoly or Scrabble visit Pogo. There's no shortage of online games on the web.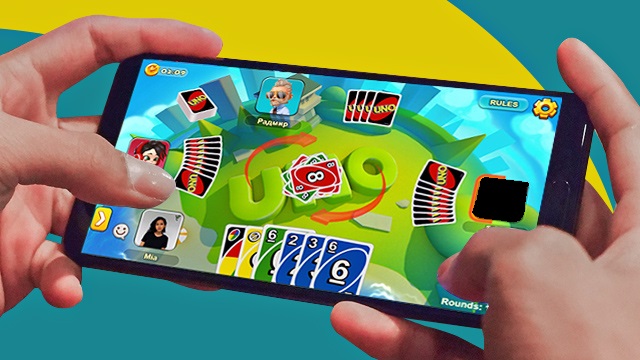 ---
Still Looking for Fun Things To Do Online?
We narrowed down our top favorite fun things to do online when you're bored, but there is still so much more out there. It is the internet after all. What are some of your favorite things to do online that we didn't mention. Feel free to let us know in the comments below.